Online Learning Links for Closure Due to Covid-19
PARENTS - please download the Microsoft Teams app for you/your children to use on your mobile devices/laptop/desktops at home during the extended closure.
To gain access to this, please visit the pupil Online Learning Page and follow the steps outlined.
Please refer to the links below for access to the main platforms for online learning while school is closed. You can see the FULL LIST of online learning links on the pupil area page HERE.
If you have any difficulties, please fill in this form. 
Welcome
Dear Parents / Guardians,
On behalf of the pupils, staff and Governors of St. Joseph's Primary School, Galbally, I would like to welcome you to our website. Enjoy browsing and sharing in the fantastic experiences that the pupils here receive.
Situated in the Parish of Donaghmore, County Tyrone, our school is a happy, child-centred environment which is hard working and successful. We strive to ensure that each child has the opportunity to develop all of their strengths and talents and achieve their personal best. Our children are at the centre of everything that we do and we work together to ensure the best possible outcomes for every child.
Please contact us if you would like any further information.
Hugh Meenagh
Principal
Latest Photographs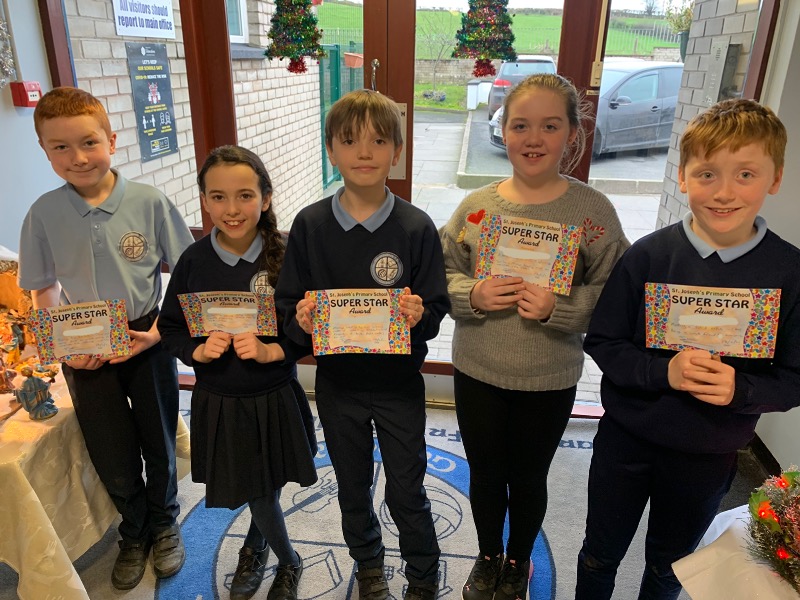 Positive Behaviour Policy
School Closures, 2021-2022
St. Joseph's Primary School,
7 Lurgylea Rd, Galbally,
Dungannon Co Tyrone BT70 2NX
Phone: 028 8775 8204